Product number: RE540A
The optional solar water pump RE540A is a small electrical load that may be connected to the load terminals of the RE540 control console.

The water pump is a continuously rated submersible pump that draws water in from one end and discharges from the opposite end. The hose supplied or any additional hose may be connected to the hose coupling point and used in pump head flow rate experiments.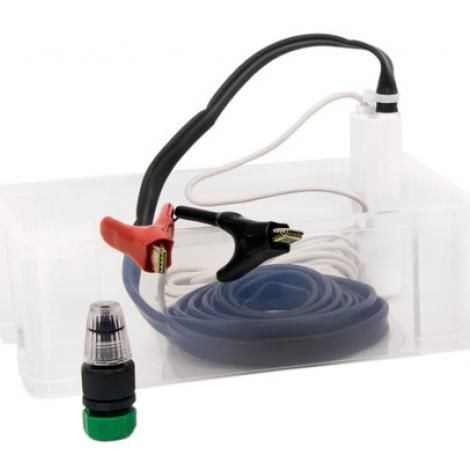 Specifications and resources
12V pump
80°C water systems
20 minute running time.
Clear container: 340(L) x 200(W) x 125(H) mm